Run, jump, swing, dash and wallrun to beat your friends in Astral Tracks' procedurally generated levels
LAB132 are pleased to reveal their new PC and console title, Astral Tracks, a competitive speedrunning 3D platformer that puts a host of dynamic movement possibilities at your disposal. From Spider-Man-like swinging, to Titanfall-esque wallrunning, you must use these abilities to complete Astral Tracks' procedurally generated platforming levels as quickly as possible and defeat your friends both locally and online.
In Astral Tracks, you run, jump, dash, swing, slide and wallrun your way through procedurally generated tracks constructed from hand-made chunks. The game's variety of movement options encourages you to refine your runs and experiment with new approaches to compete for the best times as you deal with whatever surprising obstacles the game throws up. Astral Tracks features both online and local multiplayer support, as well as online leaderboards, providing all the motivation you need to jump back in and shave a few seconds off your time.
Daily, weekly and monthly challenges add an extra dimension of fun to your runs through Astral Tracks' cyber-sci-fi settings and serve to ratchet up the level of competition by bringing players together to compete on the same tracks. Your progress through the game will be rewarded with unlockable costumes and accessories that can be purchased with in-game currency (there are no microtransactions), from peculiar tin-foil hats to elegant butterfly wings, adding an outlandish splash of eccentricity to the game's Marvel-inspired interdimensional sci-fi aesthetics.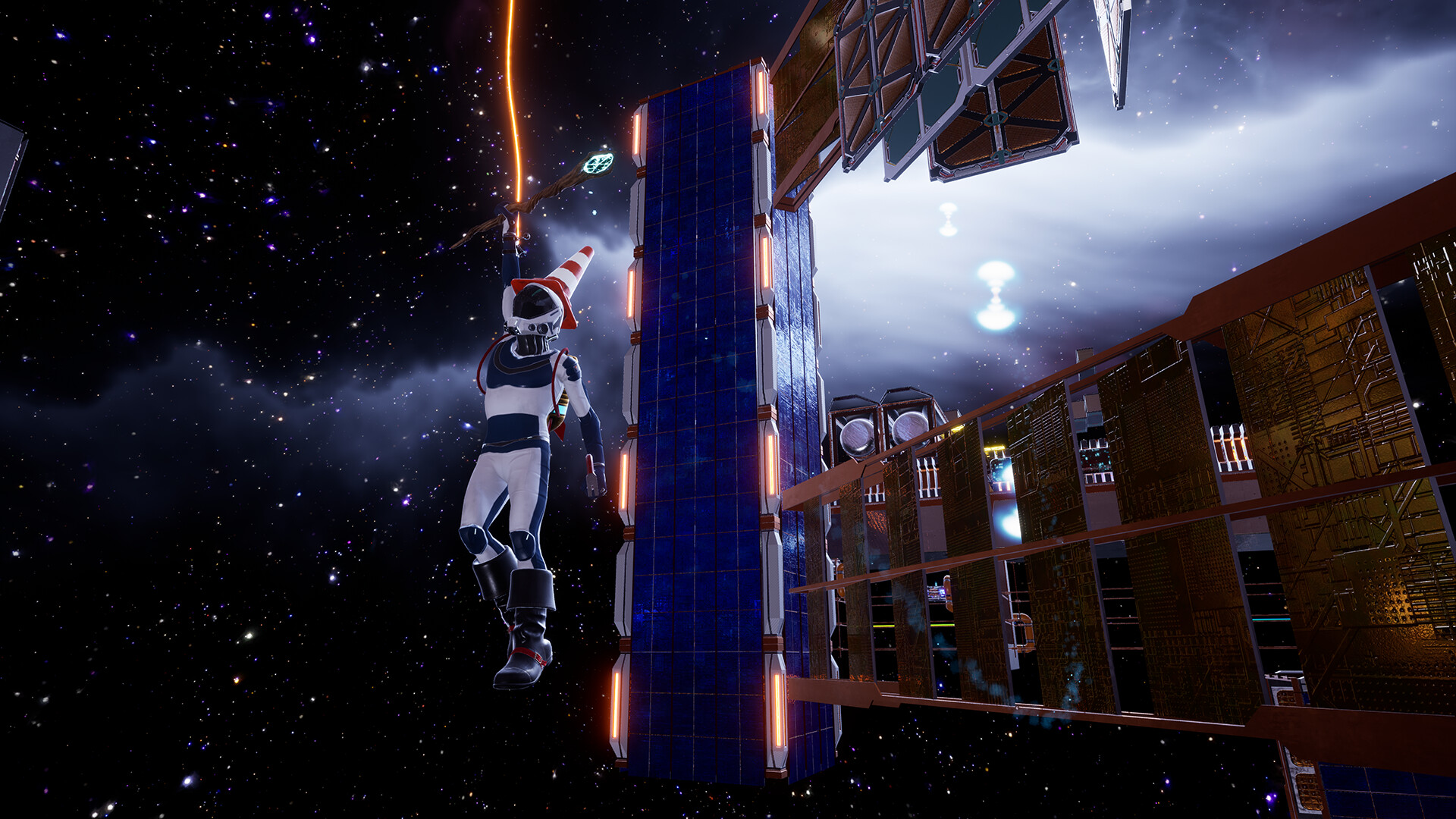 "We're really excited to finally be able to reveal Astral Tracks and announce that it's on its way to PC and consoles," said LAB132 co-founder Laura Koerting. "Seeing how the world responded to Neon White while we were working on Astral Tracks behind the scenes was really heartening in showing there's an appetite for indie speedrunners. We're offering our own unique twist on that with our dynamic movement-based gameplay and procedurally generated stages and we can't wait to share more."
Visit the LAB132 website for more information.