Office work can be tedious and hectic, especially if your work environment is cluttered and disorganized, Needless to say, all these issues can heavily affect productivity and lead to employee disengagement which costs the Australian economy a whopping AU$70 billion annually. Other relevant stats say that 75% of employees don't believe they have access to the latest efficiency-boosting technology. In other words, by making sure that your office is organized and properly equipped with essential supplies and gadgets, you'll keep your employees motivated and productive. Here's what you need to stock up on.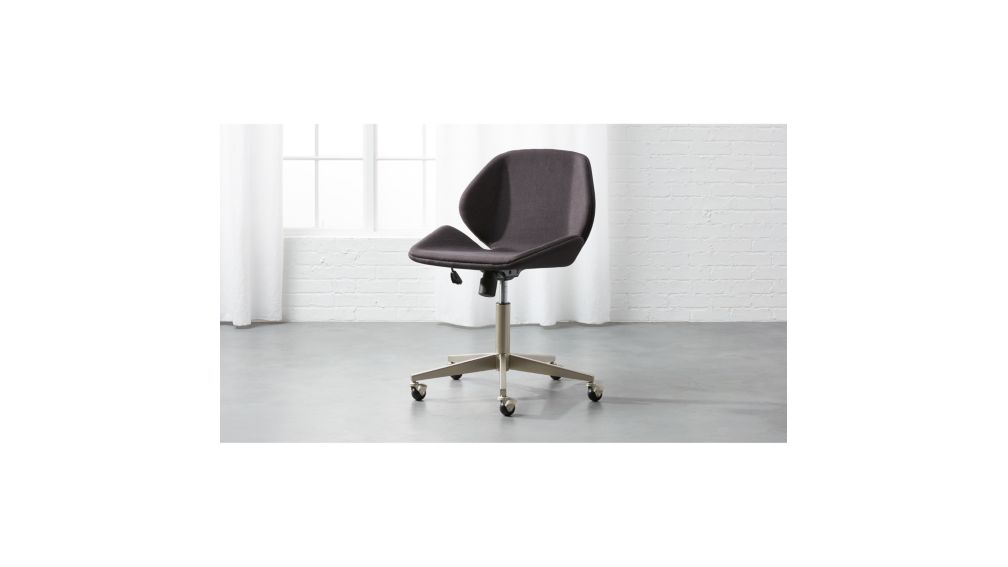 A comfy chair
Remember that your employees spend 8-10 hours a day at the office and they spend most of that time sitting at their desks. Such a sedentary way of life can affect their physical and psychological health, which is why you shouldn't be stingy when it comes to providing them with comfortable chairs. Although we're supposed to talk about fancy gadgets and office supplies here, all of them can't make up for the fact that your employees sit hunched over their computers.
Office desk gadgets
It can be hard to keep your desk tidy when there are so many urgent tasks that you have to attend to on a daily basis. On the other hand, a messy desk can make it hard for you to focus on your work. But, despair not, as desk gadgets can help you organize all the stuff that you use every day and improve your productivity. Nowadays, we can't live without our power cords, and there are so many of them – for tablets, notebooks, smartphones, and other mobile devices. With a practical power cable box, it will be easier to prevent tangling and misplacing them, not to mention that there won't be a gigantic pile of power cords lying around on your desk, collecting dust. Cool noise-canceling headphones are somewhat of a necessity if you work in an open-plan office, as they will help you block distractions and focus on your work. Apart from these hi-tech gadgets, you still need a steady stream of old-school office supplies such as high-quality pens, paper clips, and correction tapes, which you can find at Winc office supply store at affordable prices.
A multi-function printer
It's true that offices tend to go paperless these days, but some documents still need to be printed. That's why you need to get an all-in-one printing, scanning, and copying machine to make it as easy as possible for your employees to multiply, edit, and send documents. There are some wireless, compact devices which can save both your office space as well as your money as they're pretty cost-effective too.
A UPS device
Imagine spending a couple of hours working on an important document and all of a sudden the power goes out at your office. Everything will be ok if you haven't forgotten to save your work, but more often than not many people actually do. To prevent your employees from losing projects they work on in a matter of seconds, make sure that you have an uninterruptible power supply device which will give them enough time to hit save, keep their work, and shut down their computers properly.
Data backup solutions
Backing up your data is crucial. Nowadays, there are numerous options to secure your important files and documents, and it's a good idea to take advantage of physical storage devices, as well as of remote servers. This will offer a double layer of protection in the sense that if your external hard disk drives fail or go missing, you can still have access to the valuable data you wisely stored in the cloud. Not only is the cloud storage great because it additionally protects your documents, but it will also provide you with the ease of accessing, syncing, and sharing all your files.  
A lighting system
Poor and inadequate lighting can have a very bad effect on your employees' health and productivity. The lack of natural light is the culprit behind mood changes and productivity. That's the main reason why should ensure that your office is well-lit with the kind of light which is easy on the eyes. LED and CFL lighting systems come with a hefty price tag, but they pay off both in terms of employee productivity as well as reduced electricity bills, and that makes them an excellent long-term investment.
A reliable computer
A computer or a laptop is the main tool for office workers. If you opt for cheaper, less powerful devices, you can save some money, but you will have to spend even more when it's time to upgrade or fix them, not to mention that sluggish laptops with a poor battery can frustrate your employees and decrease their productivity. So, before you make your decision to buy a device which leaves much to be desired only because its price is lower, compare different configurations and operating systems, and ask an IT expert to help you with your choice.
As you can see, if you want your office to be fancy and comfortable to work in, you need to start with some elementary supplies and gadgets, because it's the foundation that matters the most.